Date: September 14-16, 2021
Location: Online Conference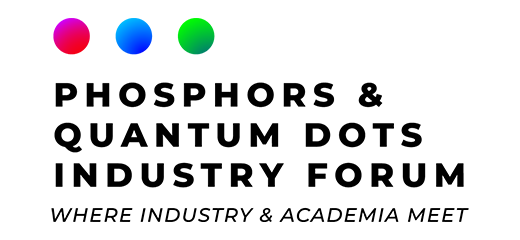 Nanolumi will be presenting for the first time at the 2021 Phosphors & Quantum Dots Industry Forum. Widely recognized as the global "intersection of academia and industry", the conference features an agenda designed to offer attendees a unique balance of industry hot topics, technical research, and commercial innovations; uniting leading experts from all stages of development and all aspects of the luminescent materials value chain.
We look forward to meeting and connecting with you online.
PRESENTATION TITLE
Perovskite: Elevating Today's LCD/MiniLED Displays, Enabling Tomorrow's OLED & MicroLED Displays
PRESENTATION OVERVIEW
Perovskite is the industry's narrowest cadmium-free green emitter offering all the advantages of conventional quantum dots and more. Since 2018, Nanolumi's Chameleon® perovskite colour enhancement products have achieved the purest, brightest and widest range of colours of up to 90% Rec.2020, 100% DCI-P3, 100% Adobe RGB, 100% sRGB. In this presentation, Jax Lee, CEO of Nanolumi, introduces perovskite for displays, and shares Nanolumi's perovskite technology development roadmap for LCD, OLED, microLED, and how the company is designing their products thoughtfully to ensure they not only elevate the picture quality and energy efficiency of today's displays, but are cost-effective, scalable and compatible with existing manufacturing processes in the display supply chain.