Quantum dot-based panel shipments are projected to expand from 3M shipments in 2018 to 31M shipments by 2025 representing a 40% CAGR, and quantum dot (QD) materials like CdSe, InP, ZnSe, ZnTeSe and Halide Perovskites are set for high growth with revenues forecasted to reach ~$374M in 2024, according to DSCC.
QD Panel Shipment & Forecast by Units (2018-2025)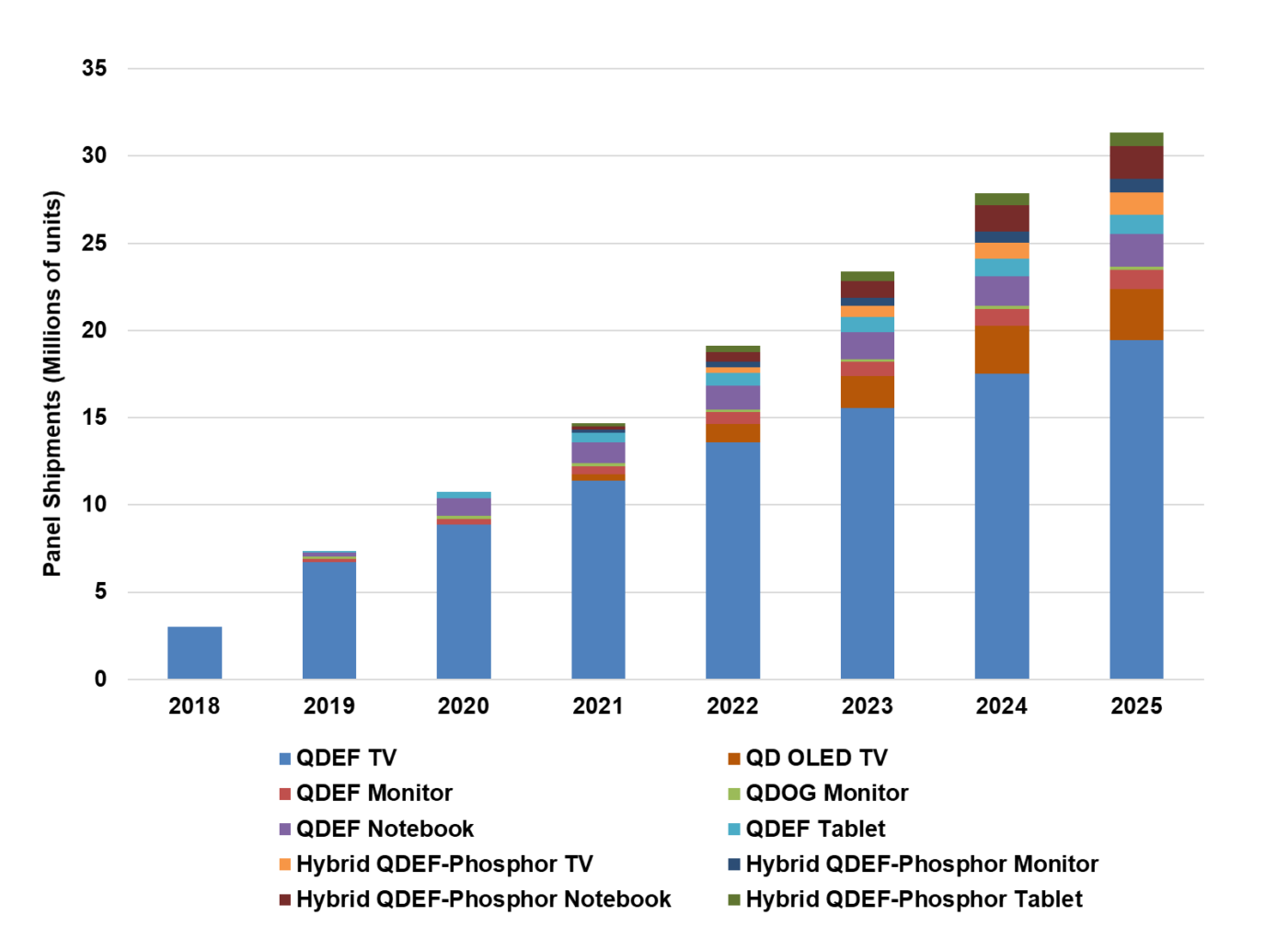 The rapid growth is supported by new demands in premium displays, now expected to not only deliver wide colour gamut and HDR performance but also being developed to push the boundaries of DCI-P3 and maximize Rec.2020 coverage. Nanolumi is excited about new QD architectures that will make this a reality for the display industry.
DSCC wrote: "An upcoming architecture is "Hybrid QDEF-Phosphor". In such a configuration, the blue LED backlight is combined with an "on chip" narrow band red KSF/PFS phosphor to generate a magenta backlight. A green QD film (narrow band perovskite) is placed remotely like a conventional QDEF to generate a wide color gamut composed of blue LED + narrow band red phosphor and green perovskite QD emission to deliver >91% BT.2020. This architecture has been shown to have higher brightness or lower power consumption making it very attractive."
QD Material Revenue Forecast (2018-2025)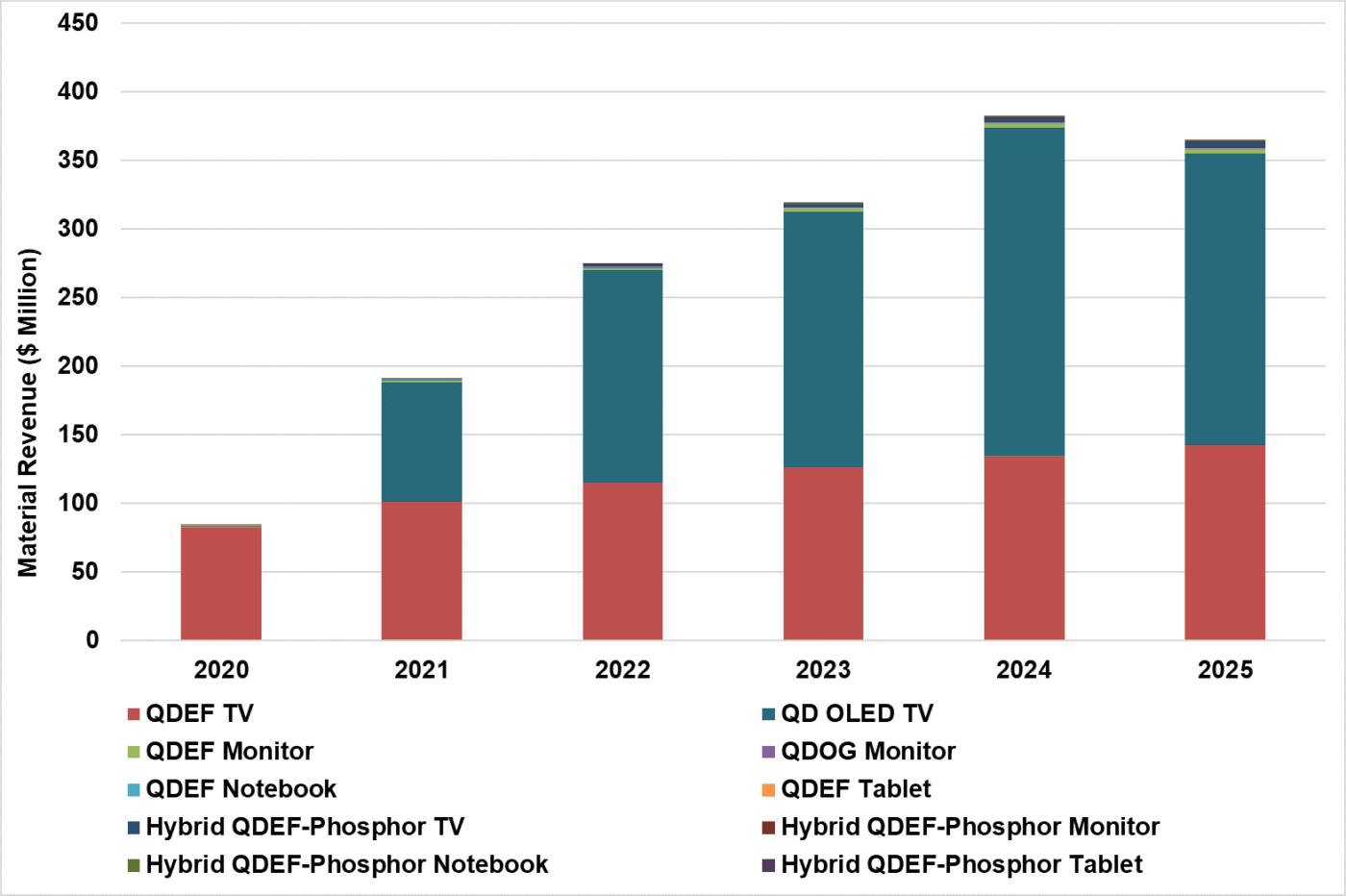 The new report provides technical and market information on various QD architectures including Quantum Dot Enhancement Film (QDEF), Quantum Dot on Glass (QDOG), Quantum Dot Color Conversion (QDCC) and EL-QD. Find out more from DSCC.